Trev Good
M Gest
Psychotherapist/Counsellor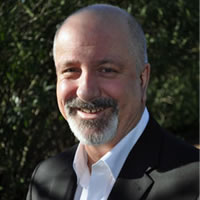 My name is Trev Good and I am a Psychotherapist with a Masters Degree in Gestalt Therapy. I have also undertaken studies in Jungian Psychology and have trained in both Australia and the USA in the discipline of Insight Dialogue. I have some 25 years experience in heart-centred counselling having worked at both South Pacific Private Hospital and ACON. I am a Clinical Member of PACFA.
My relational (non-hierarchical) approach to therapy creates a safe environment where my client's and I can co-create a healing process.
Individual sessions are $120 per hour.
Couple sessions are $180 per hour.
Medicare does not currently offer rebates for counselling and psychotherapy.
I am experienced in working in these areas:
Addictions/addictive behaviours
Anxiety disorders
Grief counselling
Conflict resolution
Relationship problems
Couple Counselling