Curt Mason
M Gest
Counsellor/Psychotherapist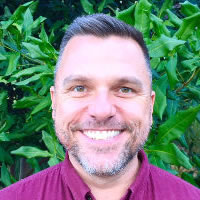 My name is Curt Mason, I was born and grew up in London, England and have been living in Sydney for over 20 years. I love working as a Counsellor and Psychotherapist because I am always humbled by the struggles I support people to move through and the courage and change that I see people make.
Like everybody I too have had to face difficult life transitions, problems in relationships, feelings of uncertainty and loss. I continually attempt to make peace with my vulnerabilities, whilst learning to accept my own insecurities and times of unknowing. In fact it has been the working through of these life experiences that has brought me into the profession I am now in. These experiences are my richest resources and teachings and they help me to understand and support the people I work with in making lasting change in their lives.
I work primarily with individuals in one on one sessions and currently work short term 8-12 weeks depending on what is required. I am also a group facilitator and trainer.
Individual sessions are $150 per hour.
Medicare does not currently offer rebates for counselling and psychotherapy.
I am experienced in working in these areas;
Sexological Bodywork
Intimacy & Sex
Gender and Sexual Diversity
Trauma recovery
MBSR (Mindfulness Based Stress Reduction)
Relationship problems
HIV/AIDS
Childhood Experiences
Life Transitions
Addictive/compulsive behaviours
Grief and loss
Depression
Anxiety